The I³R Building
The I³R Building will be located at the center of the University of Arkansas campus, at the corner of Dickson and Duncan Streets.
Everything – from the building's workspaces and labs to its location – is designed to foster collaboration, integration, and innovation.
The ~144,000 square foot facility will house leading-edge technology, laboratory space and research equipment. Perhaps more importantly, every floor will feature expansive collaborative spaces designed to bring the people of I³R together to workshop ideas and move those ideas toward innovation.
The building's site was chosen specifically to encourage interaction with all parts and people of the campus and surrounding industry. It is a short walk from the Dickson Street Entertainment District, the Ramble Arts Corridor and entrepreneurship support centers like the Arkansas Small Business and Technology Development Center, Startup Junkie and the Brewer Family Entrepreneurship Hub. It is also situated in close proximity to the Harmon Avenue Parking Garage for easy access.
The Collaborative, a spoke of I³R, is the University of Arkansas education and research presence in Bentonville and catalyst to propel the state's innovation ecosystem.
Groundbreaking of the Institute for Integrative and Innovative Research (I³R) Building
Philanthropic, academic, industry and government leaders broke ground on the Institute for Integrative and Innovative Research (I³R) Building on Friday, April 1, at the University of Arkansas.
An audience of more than 100 people heard remarks from U.S. Senator John Boozman, interim U of A chancellor Charles Robinson, interim vice chancellor for economic development David Snow, and the executive director of I³R Ranu Jung, who shared her vision for the Institute and how it will positively impact the economic development and research of the university, the state and beyond.
Several architects from the Hufft and HGA teams joined the groundbreaking from Boston, Kansas City and Minneapolis.
Through its collaborative spaces and leading-edge technological equipment, the ~144,000 square foot building will bring change-makers and thought-leaders together to partner with industry, philanthropic, non-profit and governmental organizations.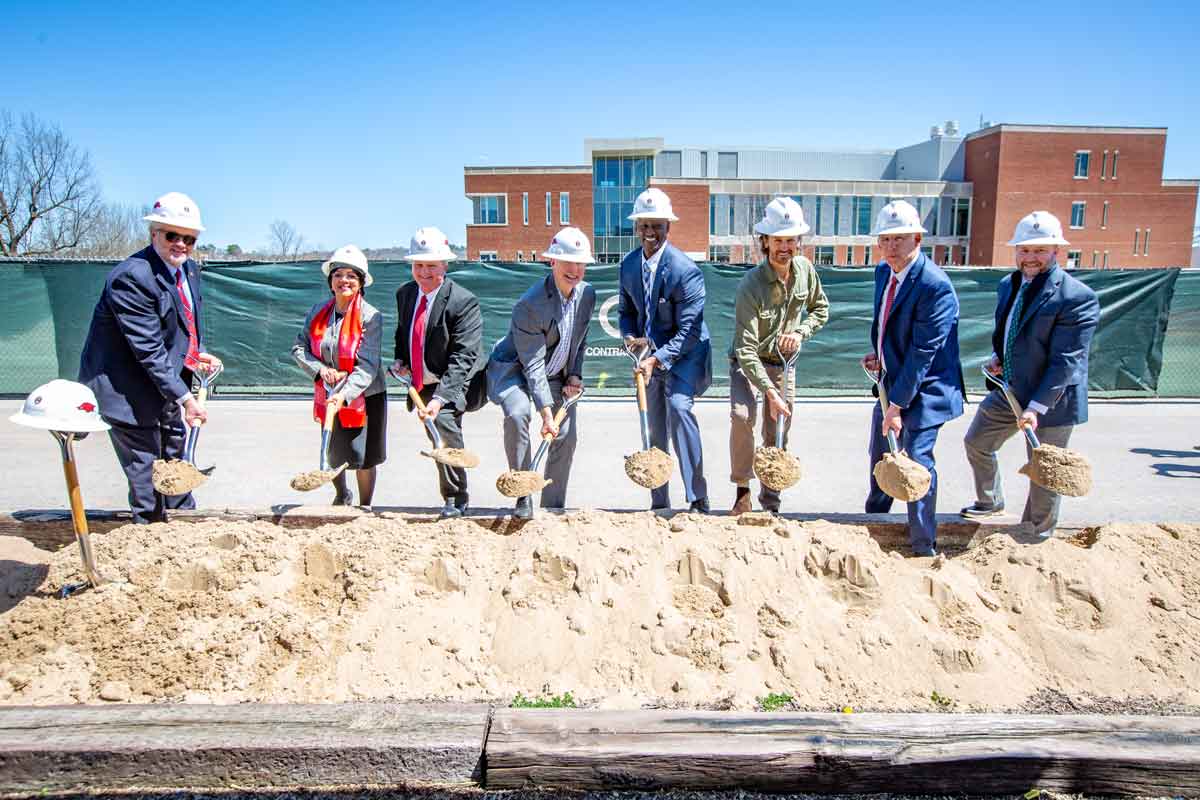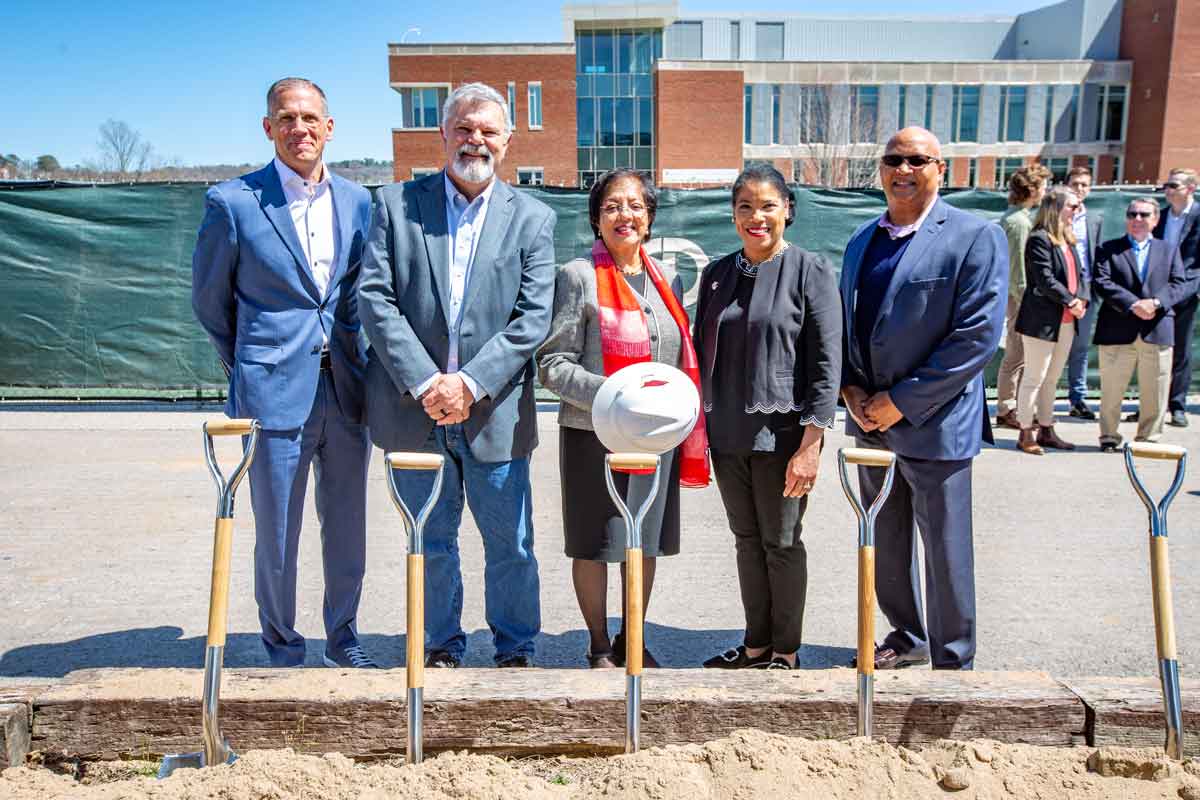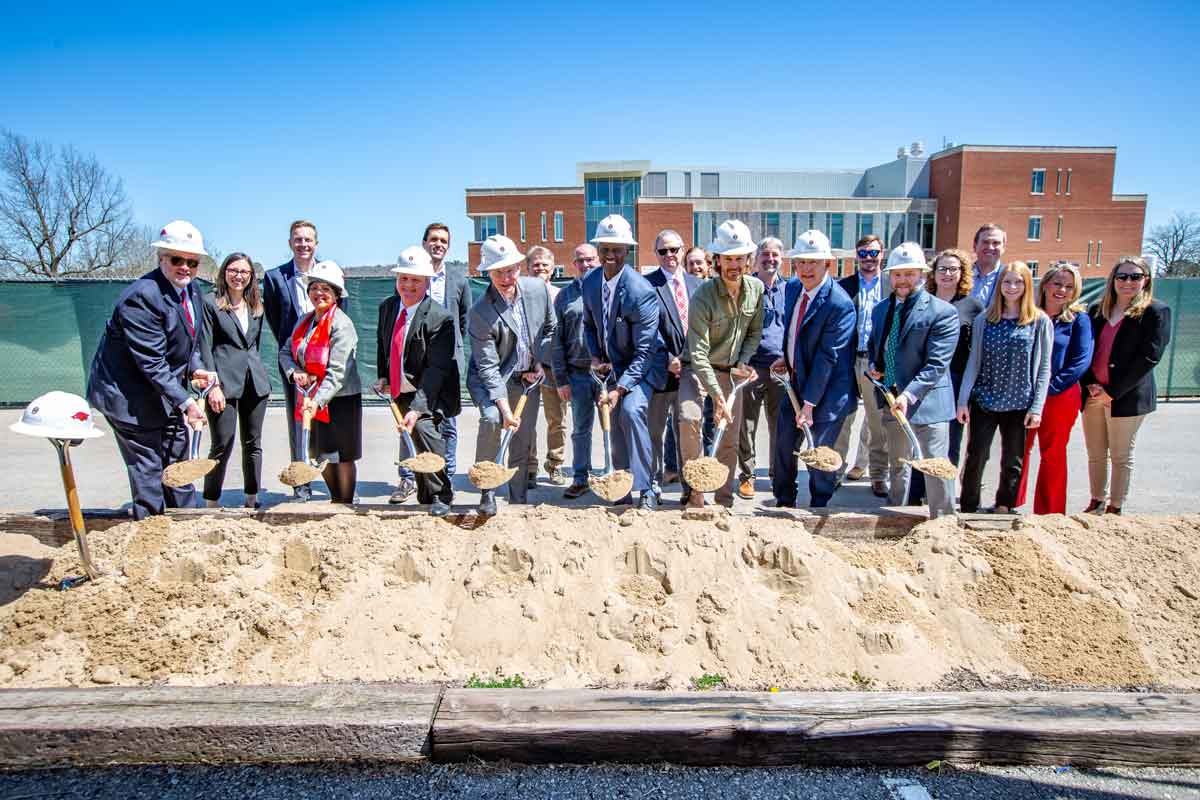 See the construction in progress
Live feed from our cameras